Expertise
SURfaPLUS has the expertise to:
Develop adjuvants for application in greenhouse grown crops and arable farming.
Measure key factors like deposition on leaves, spreading of drops and foliar uptake
Measure the effect of adjuvants on the efficacy of (bio)pesticides
R&D capabilities in collaboration with facility partners
Development  of an effective match between adjuvant and pesticide properties

Application of physical chemistry for the development of tank-mix adjuvants
Greenhouse tests and tests in climate rooms with fungicides, insecticides, nutrients and herbicides.
Laboratory track sprayer
Rain simulator for measurement effect of rain on pesticide performance

Laboratory
Using fluorescent dyes for investigating drop residue make-up via microscopy and for investigating spray deposition on leaves

Several laboratory and greenhouse tests to predict the phytotoxicity of adjuvants and formulation constituents
Access to fluorescence technology for an accurate and rapid recording (quantitative and by imaging) of the adjuvant's influence on the activity of photosynthesis-inhibitors and herbicides like glufosinate and glyphosate.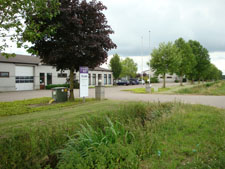 Research partner Botany, Horst, The Netherlands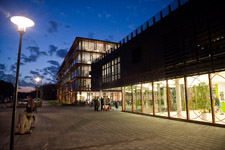 Research partner Plant Research International, Wageningen,The Netherlands